Bernadette Hunter
Chair of Members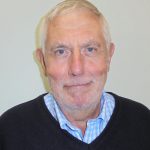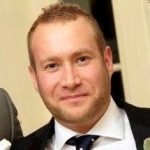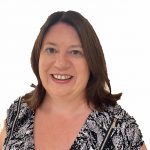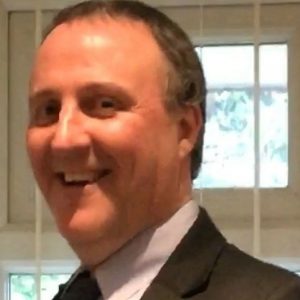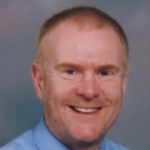 Mark Emly
Chair of Trust Board
More Information
I am the Chair of the Esteem MAT Trust Board. As Chair of the Trust Board I have, along with the other trustees, the legal responsibility for conducting the business of the academy trust. Academy trustees are both charity trustees and corporate directors and we must ensure that we adhere to our statutory duties under charity and company law. I have had a career in special education initially as a teacher in special schools in three local authorities and then in senior leadership positions including headship of two special schools. My roles over the next 16 years were with a Local Authority and included being a school improvement adviser, senior adviser and latterly, up until August 2019  a strategic role as Assistant Director for Learning, Access and Inclusion. I now work as an independent education consultant. I have a good understanding of the Ofsted inspection framework and how inspections are undertaken.
I am committed to young people with special educational needs and trying to help them achieve the best possible outcomes and therefore maximise their life chances. By effectively governing and successfully driving the development of a strong and effective trust, I am confident that we can positively influence the evolving educational landscape and the learning journey of our children and young adults.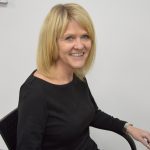 More Information
I am a member of the Trust Board and sit on four committees, which meet on a regular basis to make decisions and provide a governing steer to the organisation.  I am passionate about the performance of the Esteem MAT and the success of the students within it. My son attended Holbrook School of Autism from the age of 5 to 19 years and I saw first-hand the impact that such a child-focused school and team of specialist teaching staff had on my son's personal achievements and learning. Prior to being a trustee, I sat on the governing body at Holbrook and worked closely with the team there.
I bring along to my role over 30 years' experience of working in the private sector, 25 of them within HR. I work for a successful global company and have partnered with business leaders in a wide variety of HR roles.  I currently lead HR Operations teams across Europe, working on people, process, systems and service transformation.  I am committed to the effective governance of the trust and in continuing to actively support the Leadership Team at Esteem in achieving positive outcomes. Being part a new MAT is exciting and supporting others in realising the opportunities that are presented helps ensure we continue to make a difference to the lives of the children and young adults that attend our academies.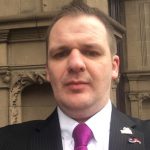 More Information
As an autistic man and father to five children, who also have disabilities, I am dedicated to standing up for and championing individuals with special educational needs. I am proud to be a member of the Board of Trustees at Esteem and my understanding of the difficulties faced by children with disabilities, and their families and carers, inspires me to always help others and apply my experience and knowledge to the benefit of the trust.
As well as being a trustee, I undertake several voluntary roles in education including being a Parent Governor and SEN&D Governor at a local school.  I am also a Commission member of two Parliamentary groups, advising and working alongside MPs and key stakeholders, defending the rights of people with dyslexia and neurodiversity. I passionately believe in everyone having the same chance in life and, as a person with disabilities, I understand the challenges that a school has to ensure children are well looked after and that their needs are met. This is what inspired me to become a trustee and why I proactively work across the trust to support the development of the organisation; work with the board ensuring effective governance and,most importantly, make a positive difference to the lives of our students.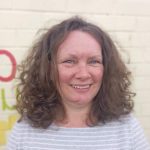 More Information
I joined Esteem as a Trustee in 2020. Prior to that I held other governances roles including being chair of governors at Stanton Vale School where my daughter attended from age 3 to 19. I've been a CIMA management accountant for over 20 years holding accountancy, payroll, tax and contract management roles in both the private and public sector. My earlier positions included being brand accountant for Marmite and Bovril with Unilever, working with the Derby Community Safety Partnership and working with a Canadian company on an international account. Latterly in my career I worked as a management accountant at University of Derby.
Working with the Trust Board at Esteem ensures that my financial expertise is used to the benefit of the pupils in our schools and alternative provisions. I help provide financial oversight and monitor that money is well spent. I am proud to be part of a team which provides a high standard of education and a nurturing environment for our students to learn and grow.
Being a mum to a young adult with special educational needs provides me with a valuable insight into the challenges that our pupils and their families and carers face. I am proud to be part of a trust where learning is enjoyed, pupils are encouraged to be brave and we celebrate difference.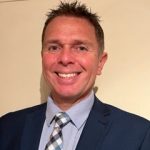 More Information
I joined the Esteem Trust Board as a Director in October 2022. I am passionate about education and firmly believe that all children are entitled to a high-quality education. Being a trustee, I am in a privileged position which allows me to keep our pupils at the heart of decision making and ensure that, as a Trust, we champion celebrating difference and support our schools in providing a rich range of educational experiences which prepares our young people for adulthood.
The experience and knowledge that I bring to the Trust Board has been built over a long career in education. I have been a headteacher of three schools spanning 13 years. I have also been a Local Authority school improvement adviser for 14 schools in Derbyshire. Throughout my career, I have always taken a keen interest in special educational needs. This has included being the SENCO at three schools and leading a school with an Enhanced Unit for Autism. As an HMI at Ofsted, I led special school inspections and Area SEND inspections. As a Senior HMI, I quality assured inspections and was responsible for the inspections of independent schools in London. I am currently the Director of Primary Education at the Tapton School Academy Trust where I am responsible for the quality of education in the primary schools.
Whilst my leadership and governance roles within education do keep me busy, I love to spend time with my own family. We enjoy sports and can often be found out having a run or on the football pitch.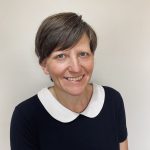 More Information
I have been a Trustee at Esteem since October 2022.  Sitting on the Trust Board allows me to be part of the strategic work that takes place within the Trust and, in turn, this allows me to have a personal impact upon the quality of our schools and our pupils' learning environments. For the last 10 years I have worked within the charity sector for The Duke of Edinburgh's Award, and I am currently the Regional Director overseeing Central England within the Charity. My work is focused on strategically supporting the development of young people, providing accessible opportunities that enable them to learn, grow and build lifelong belief in themselves. My role brings me into contact with many types of organisations and frequently involves working with trusts and SEND organisations, so I have seen the benefits being part of a trust can bring to a young person's formal and non-formal education.
Being a Trustee enables me to utilise my leadership experience and business acumen to the benefit of the schools and young people who are part of Esteem. My previous roles have included working in retail as a Store Manager at Woolworths, and then as a House Manager and an Inclusion Manager at a secondary school, an experience which led me to want to ensure that I use my skills and experience wherever possible, to enable positive outcomes for young people. 
I have a passion for supporting young people and believe in the importance of promoting physical and mental health and wellbeing. I am a very active person and when I'm not at work you will often find me out enjoying the great outdoors and exploring the countryside with my partner and our dog – Burt. Being part of an inclusive organisation that aligns to my own personal values is very important to me and seeing pupils enjoying their own personal learning journeys makes my voluntary work all the more worthwhile. I feel privileged to be part of Esteem as I get to see first-hand the high standards of education that are offered and the positive impact that the Esteem values and vision has on our pupils.